About Me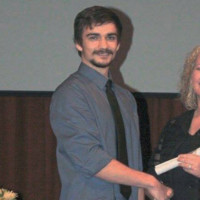 My name is Dominik Penner. I'm a 21 year old infosec enthusiast and security researcher. I specialize in web-app security and operating systems. I have helped a wide variety of organizations secure their systems over the course of approximately 7 years. Some of these include: Internet Service Providers & Electronic Medical Software vendors. My main focus is to report critical vulnerabilities in software/hardware before malicious adversaries have the opportunity to exploit them.
Vulnerability Reports / CVEs
Projects
spyse.py
Python API wrapper for the tools hosted on spyse.com.
"Spyse is a developer of complete DAAS (Data-As-A-Service) solutions for Internet security professionals, corporate and remote system administrators, SSL / TLS encryption certificate providers, data centers and business analysts. All Spyse online solutions are represented by thematic services that have a single platform for collecting, processing and aggregating information." - spyse.com
Recognitions